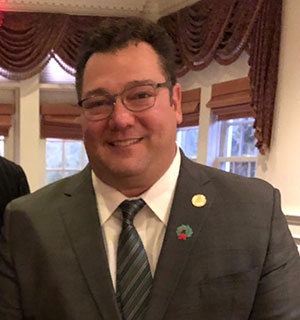 Contact Info
Jim Averso
President
I have been a member of The Columbians since 2016. It has been my honor to serve as President since January 2022. Over the years I have been involved in many philanthropic organizations and can say The Columbians is quite different than most. One of the most apparent attributes of our organization is the longevity of the membership. This is indicative of how much we enjoy our time together as well as how strongly we feel about our charitable endeavors. Another is the feeling of satisfaction and pride it brings us as a group in supporting our community.
We are a growing, thriving charitable organization which is well run and fun to be involved with. Providing scholarships to students, helping those during times of hardship and of course promoting the rich Italian heritage and culture we are so proud of. The members of the Columbians are among my favorite people.
If you would like to know more, please contact me. Thank you for your interest in The Columbians.
Ciao,
Jim Averso
President